Look What I Found
Yesterday when Sniper called he put me on a mission. I am to try and hunt down some photos that were taken a few weeks ago when he was awarded his Purple Heart. The General made a huge deal out of it and there was photographers and press there. See, Sniper was the first Marine to be WIA since the name change to 1st MLG. What an honor. Yes, I am being sarcastic and his feelings are the same as mine. You can read about it here and my reaction to the video here. I have been searching everywhere I can think of and I came across this photo this morning.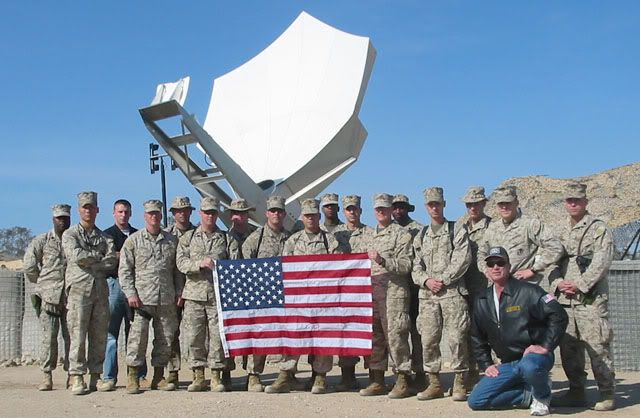 Sniper is the one on the left holding the US Flag. Way cool.

I talked to him again today and asked him about the photo I found. Needless to say, he knew nothing about it. Hmmmm....Well I am sending him a copy of it. He just wanted a status update on my mission. Not complete sir. I am working on it, but that photo is way cool.

I feel very fortunate and lucky to talk to him as often as I do. I take nothing for granted. Today's call will be the last for awhile.



Dyzgoneby
Stay Safe Sniper and Watch Your Ass. I love you.

**Update - I am still trying to confirm this is Sniper.